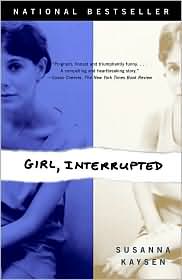 After finishing
Harry Potter and the Deathly Hallows
, I was finding it difficult to think of reading anything else, so I deliberately chose a book that was short and would be less involved:
Girl, Interrupted
by Susana Kaysen, one of my choices for
Banned Book Week
. (Yes, I'm reading my Banned Book Week books rather late.)
I wasn't disappointed with my choice.
Girl, Interrupted
is made up of many short essays, some of them only a couple of pages long. While doing an excellent job of illustrating how disjointed her experiences in the hospital were, it also was much less demanding of me as a reader — a good thing after the suspense and high involvement of
Harry Potter
.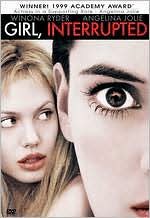 Although the movie
Girl, Interrupted
was based heavily on Kaysen's book, there was of course a lot of drama added that wasn't present in the book itself. The book is more of a look at the wrongs done by the system: Kaysen was sent to the hospital after a brief (i.e. 20 or 30 minutes) exam by a doctor she had never seen before in her life, diagnosed with a condition that could be applied to 95 percent of teens, and lost nearly two years of her life as a result.