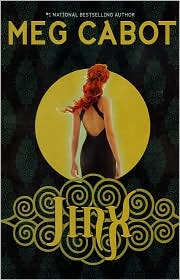 I can't remember how I heard about
Jinx
— that's how long I had it out from the library before finally getting around to reading it — but I had read some Meg Cabot before... Nothing that has been turned into movies, though.
Jinx
was a short but entertaining read. The book is about witchcraft, in the spirit of the TV show
Charmed
and the movie
The Craft
. However, I liked this take on it much better. It's typical Meg Cabot in that at the end, everything gets tied up in a neat and tidy bow, but it was also very satisfying.
Recommended if you need a short mental vacation for an afternoon or an evening!