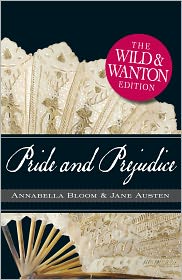 This ebook is only available for free today, Valentine's Day 2011, so download it while you can! Because most free ebooks are only available for a short time, I tend to download them while they are available, and decide later whether I want to read it.
However, do note that the reviews on this one are a bit mixed. Apparently it's the text of the original
Pride and Prejudice
, with some steamy love scenes mixed in. For die-hard Jane Austen fans, this will no doubt be rather offensive — but at the same time, I am rather curious as to how they pulled it off!
Edit: Read my review of Pride and Prejudice: The Wild and Wanton Edition!