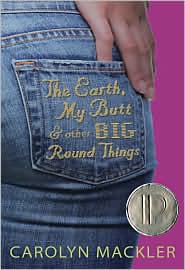 With the start of June, a lot of ebooks have been priced on sale by the publishers, especially teen ebooks. One of these is
The Earth, My Butt, and Other Big Round Things
, a
challenged book
that I read late last year. Currently the ebook is only $1.99. I loved the book when I read it, and thought it had a pretty powerful message for teen girls, so I'm considering buying it while it's at the special price — even though I've already read it once.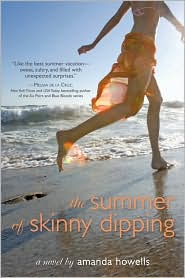 Here's another teen ebook that's on sale, this time one I haven't read yet — but one that's been on my wish list at the library for quite some time. Even though I could have read it for free from the library, it looks like one I'll enjoy owning, so I went ahead and bought the ebook at the special price of $1.99. This one especially probably won't be on sale for very long, since the publisher is Sourcebooks, and their free ebooks and ebook sales tend to be snooze-you-lose style.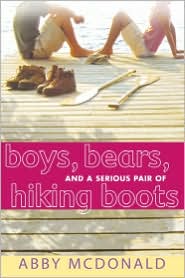 I hadn't heard of this book before, but
Boys, Bears, and a Serious Pair of Hiking Boots
is another of the teen ebooks on sale for $1.99 right now. It's about a 17-year-old girl who goes to Canada to visit her grandmother, thinking that'll be cooler than going to Florida with her mom, only to realize the local wildlife (including the boys) might be too much for her to handle. The publisher is Candlewick, which I believe is a Christian publisher, so be forewarned — it's probably not going to be overtly preachy, since it's for teens, but there may be some Christian morals woven into the story.
There are lots of other teen ebooks (as well as adult ebooks) on sale right now, most priced at $1.99 or $2.99. To find other deals, you can check the
nook Deals blog
, befriend
Cheap e-Reads on Facebook
, and check
Books on the Knob
. Another great resource is the compilation of ebook bargains by Kirsty Haining on the B&N forums:
Best Nookbook Bargains
and
Even More Nookbook Bargains
are a couple of good lists to try.
I'm looking forward to lots of good reading this summer — how about you?