Some more ebooks have gone on sale since I last posted about the month's
sale ebooks
and
free ebook promotions
. (A note about those free Sourcebook ebooks — they are still free as of about noon Colorado time on Sunday, but I don't anticipate they'll be free much longer. In fact, I think it's quite possible the promotion will end tomorrow, so download them while you still can! Sourcebooks has the best free ebook promotions, but if you snooze, you lose!)
Here are a few noteworthy sales on children's ebooks: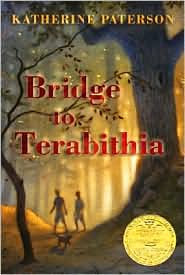 Bridge to Terabithia
is one of my all-time favorite children's books, and although I've read it many times and still own the paperback copy my mom bought me in fourth grade, I'm thinking about buying this just to have it in ebook format. It's only $1.99 right now, and I anticipate the sale will probably last the rest of the month.
Bridge to Terabithia
is arguably one of the greatest children's books of all time, and I think having it on your virtual bookshelf is a must, kind of like having a good selection of classics.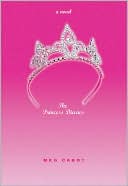 The Princess Diaries
isn't a classic, like
Bridge to Terabithia
, but it's a well-known title by an excellent YA author, and the first book of a whole series about one of our most memorable princesses, Mia. If you saw the movie you know that Mia is the embodiment of many preteen and teenage girls' dreams: She is a normal, dorky girl who finds out that she's actually a princess. For $1.99, this is a favorite in YA fiction.
Many women will remember reading
Ramona Quimby, Age 8
as girls. It's still a favorite of children's literature, and would be a great addition to your ebook collection if you need something to keep your daughter entertained this summer. As you can probably imagine from all the children's ebooks going on sale lately, many people are finding that ebook readers are great for kids, too, and not just adults!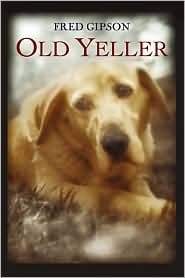 Here's another children's classic that's on sale for $1.99.
Old Yeller
is a sad book, but one that every dog-loving child reads at some point or another — and a favorite that often lasts into adulthood, too. If this is a favorite of yours, as well, don't hesitate to add it to your collection — this sale won't last forever!
Like I said, a lot of people are starting to use ebook readers to entertain their children, as well. Color tablets such as the iPad and the Nook Color often have interactive picture books for younger children, and of course many older children and teens will love reading on ebook readers as well. You'll have to teach your child how to properly care for an ebook reader, of course, and you might want to set restrictions on where they can take it. Or you can just keep some children's ebooks on your own reader, just in case you get stuck somewhere (such as the doctor's office, or an airport) with your kids, and need something to entertain them for a while.
Regardless of whether your child has his or her own ebook reader, or just borrows yours, there are some great ebook promotions so far this summer to save you money and still keep your kids entertained!