I posted yesterday with some links to great
sales on children's ebooks
. Here are a few more ebook promotions I'm seeing for the month, this time for the grown-ups: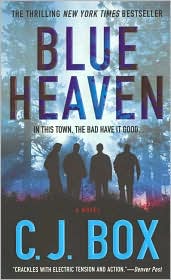 My husband Michael recently read another book by C.J. Box,
Three Weeks to Say Goodbye
. He really liked it, so when we saw
Blue Heaven
, another book by the same author, was on sale for $2.99, we snatched it up. This one actually went on sale last month, so I don't know how much longer the promotion will last, but I don't recommend waiting long to buy this one if you're interested!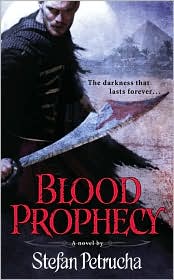 I actually don't know anything about
Blood Prophecy
, its author, or when the book went on sale, but I found it on a list of bargain ebooks for the Nook. It looks like an excellent combination of supernatural, history, and an adventure that takes the reader from Puritan New England to Egypt and back. I'll be buying this one — it looks like good fun!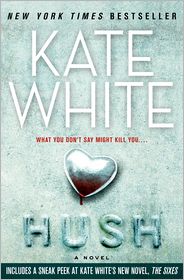 This edition of
Hush
is actually a re-release of a book that is already out, in a special promotional edition that includes some bonus material. It's also a pre-order, and won't be available for another week, but I recommend "buying" it now if you are interested. You card won't be charged until the ebook becomes available, but the special edition and the special price may go away once the book becomes available — I don't know for sure, but I'm guessing that in any case, this deal won't be available for long.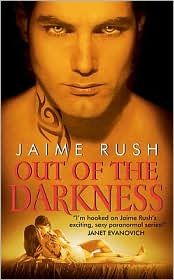 Out of the Darkness
appears to be one of a series of books about a group of people called the Offspring, who have special powers as a result of a scientific experiment. Each book appears to focus on a couple different members of the Offspring, and the dangers they face.
Out of the Darkness
and one other title,
A Perfect Darkness
, are both on sale for $2.99, while the other ebooks appear to still be $7.99. Might be a good, inexpensive way to check out the series and see if you are interested.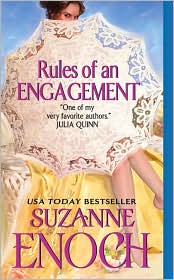 After all of these thrillers and dark fantasy novels, we need something a little more lighthearted!
Rules of an Engagement
is just that — a historical romance by Suzanne Enoch. Looks like fun!
I don't know about you, but I'm loving all these summer ebook sales! Happy reading!