I knew there would be more freebies after the holiday weekend was over! The first of the month falling on a Friday or over the weekend usually seems to mean we have to wait until the weekend is over.
Today's freebies are all Sourcebook promotions, so download them FAST if you want them. Sourcebook freebies never stick around for more than a couple of days!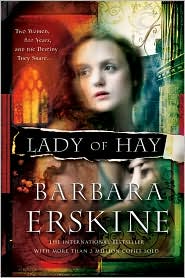 Normally $9.99,
Lady of Hay
is a historical novel about a modern-day woman who starts remember someone else's life (or maybe her past life?) while under hypnosis. I swear I've seen this for free before, or maybe it was just on sale and I didn't buy it. Sounds like an interesting read, though, so I'm glad to have it now!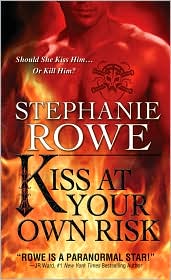 Kiss at Your Own Risk
is the first ebook in a fantasy romance series, and it looks like the normal price is $5.59. Sounds like a witches-and-demons type of fantasy. Could be interesting!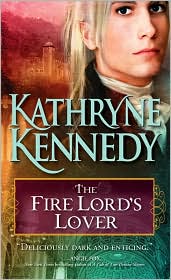 Another ebook usually priced at $5.59,
The Fire Lord's Lover
sounds like more traditional fantasy. The heroine is Lady Cassandra, who is secretly training as an assassin. She is betrothed to the Elven Lord's son, but her mission is to kill him and his father. Naturally, though, there is other evil at work here. I'm going to go out on a limb here and predict that she and her new husband end up allies and fall in love... but even if it's predictable romance, it still sounds like fun!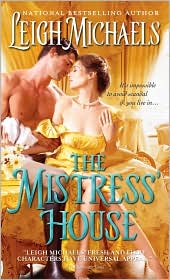 The Mistress's House
looks to me like one of the best of the bunch. There's no mention of the time period in the book's description, but based on all the talk of English nobility, this sounds like a regency romance. I did enjoy those once upon a time, so I'm looking forward to reading this one!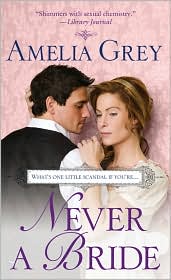 One more free Sourcebooks title for you to snatch up while the promotion lasts! This romance looks like it'll be a lot of fun. The hero returns from America after 6 years to find that his fiancee is at the center of a huge scandal. She hasn't been acting very ladylike, but she has her reasons: She's trying to find out who was behind her cousin's death. And now that her fiance is back, she needs his help!
Sourcebooks always has the best freebies, but they don't last long! Get these books ASAP, because they likely won't be around more than a couple of days.