Happy Fourth of July! I've spent the weekend reading, so look forward to a couple of new book reviews as soon as I get a chance to write them up. In the meantime, there are a number of free and discounted ebooks available for the beginning of July. I think there will probably be even more popping up tomorrow, but here are a few good
ebook promotions
to get you started. Oh, and one that I forgot on that list: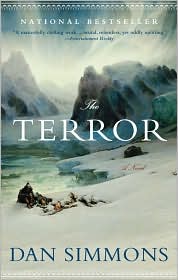 I read another book by Dan Simmons,
Black Hills
, a while back, but apparently I never reviewed it. How did that happen? In any case, I enjoyed the book, and have been planning to read more by this author. At the same time as I was reading
Black Hills
, Michael read
The Terror
and loved it, so when I saw the ebook was on sale I snatched it up!
I hope you have a great holiday, and enjoy whatever it is you have planned to celebrate the day!