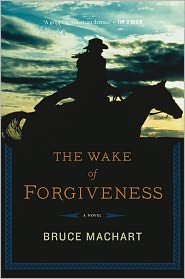 I can't believe it — I completely forgot to blog about this book! This actually came between
The Titan's Curse
and
Forever
... for the short time it lasted.
Have you ever started a book and realized within the first 30 pages or so that you didn't like it? That's what happened with this book. I started reading it, and just could not get interested. I thought I'd like it — I mean, it's got
horses
in it — but the way it was written, I just couldn't care about the characters. I felt like I was watching them through a telescope, instead of feeling like I was there in the story, the way I like to. I gave up after about 30 pages or so.
I always hate giving purely negative reviews, especially when I didn't finish the book, but life is simply too short to spend it on books I don't enjoy! Especially when I have hundreds more to read that I most likely
will
enjoy.