I noticed tonight that HarperCollins is having another of their YA ebook sales, like they had during the summer. There are some great ebooks priced at $2.99 and 99 cents.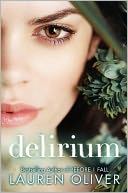 You may remember that I read
Delirium
earlier this year and loved it. It also made NPR's list of the
top fantasy books of 2011
. Less than a week later, the price has dropped from $9 or $10 to just $2.99! The next book is coming out in February, which is probably part of the reason for the price drop — to get a bunch of new readers hooked before the next one comes out!
I got very excited when I saw
Unearthly
on sale for 99 cents, because I remembered wanting to read it. Some instinct told me to reread the description, though, and when I did I realized I'd gotten it from the library and read it already! It's a great book, possibly the best YA angels romance I've read, and well worth the price. I think there must be another book coming out for this one, too.
I've been eyeing
Entwined
for months, as it's been on one of the display tables near the cafe in my local Barnes & Noble. So I was very pleased to see the 99-cent price tag on it, as well! I snatched this one right up, too.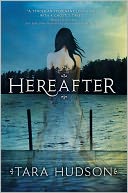 Hereafter
looks like a very intriguing story. I've always liked ghost stories, and ghost romances are good too — not to mention, it's nice to see something other than the usual vampires and werewolves skulking around the teen dark romance scene! Again, this one was 99 cents, so you guessed it — I bought this one too!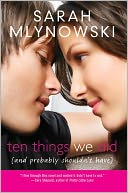 Ten Things We Did
is the only non-fantasy title that I could find on sale right now — it's also 99 cents — but it looked like a lot of fun, so I bought it too. What can I say — I had a gift card to spend, so I went a little ebook-sale-happy when I saw all these great prices!
I've finished a couple of books recently that I've been too busy to review, but I'll do that within the next few days!